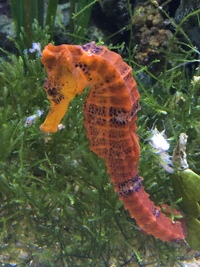 Description: A beautiful pair of these Seahorses for sale.

Bargain price of £225 for the pair as we are looking to close the tank down and need to rehome.

Available to collect at our showroom:

74 Greyhound Hill, NW4 4JB.

Contact Information
Advertiser: George Dove
Telephone: 07765254141
Town: Hornchurch
County: Essex
Web Link: https://www.youtube.com/watch?v=BEcXgGxf ...

---