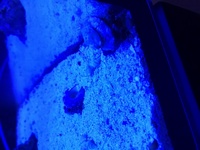 Description: Nassarius Snails are an excellent addiction to your clean up crew. These little guys will clean up your sandbed and continue to keep it looking pristine.

£2.00 each. Deals can be made for bulk buys.

Contact Information
Advertiser: Matt
Telephone: ‭07961768872
Town: Falmouth/St Austell
County: Cornwall
Web Link: http://www.aquaticstoyourdoor.co.uk/prod ...

---