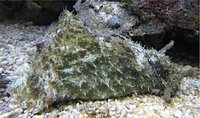 Description: I have a Sea Hare available free.
These eat only hair algae and do a non stop job of eating it all away, they wont eat your corals.
I have 2, so time for one to find another home, ideally one overun with hair algae (as long as your tank has not been copper treated). Collection only.


---
Contact Information
Advertiser: Tony
Telephone: 01278 653 953
Town: Bridgwater
County: Somerset

---